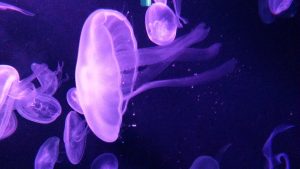 Last Friday, me and my family went to Sentosa Singapore Aquarium. There are many pretty fishes like clown fish, trigger fish, sharks, stingrays, manta rays, seahorses, giant spider crabs, dolphins, eels, sea jellies and many more. Sharks are dangerous predators while seahorses are beautiful.
We started our visit with an introduction to the maritime museum. Captain Jasmine gave an explanation on the voyage of Zheng He to South East Asia and the many trades at the busy ports he visited. Then we split up into three teams. Our group name is Sea Jellies and we have to follow Captain Jasmine. We had a sleep over at the SEA Aquarium.
Daddy provided us each with a camera to take tonnes of pictures of our experience . But it was difficult to organised these pictures. Therefore don't forget to capture and arrange your photos using a photo organiser . Check this here

Before sleeping , it would be a great time to play some games, toys and /or puzzle .
When its morning, there were two divers who gave us a wake up call with a banner that says " Good Morning Ocean Dreamers" . We bought some presents for ourselves as souvenir before we go back home.
That is the end of my story at the Sentosa Singapore Aquarium!
GAN WEI ERN, GAN WEI HAO and GAN WEI CHUEN
And remember to get a good, cosy and comfortable sleeping bags for a good night sleep.