Hua Hin is a seaside resort on the Gulf of Thailand, in the southern Thai province of Prachuap Khiri Khan. Once a quiet fishing village, it grew into a fashionable escape for residents of Bangkok after the 1920s, when the Thai royal family built summer palaces here. It also boast one of the oldest train station in Thailand , the Hua Hin Train Station – which is designed beautifully with ornate old Thai architecture. In fact, this small town became famous as one of Thailand's first beach resort after a train line was laid in the 1920's to connect Bangkok to Mrigadayavan Palace, which is King Rama VII's summer retreat in the north of Hua Hin
For this trip I stayed in a resort and it is good to have a good rest , just to relax in the pool, the beach and the winding pool lane with water spray to give some well needed massage. Hua HIn has been the favorite holiday palaces since King Rama IV's Phra Nakorn Kiri (King Mongkut's Mountain Palace). So what best way for me to indulge myself here in the history and slow pace of life here.
The Thai Royal Family is much revered and it reminds me of the, film and musical The King and I . It is based on Margaret Landon's novel, Anna and the King of Siam (1944), which is in turn derived from the memoirs of Anna Leonowens, governess to the children of King Mongkut of Siam in the early 1860s. The musical's plot relates the experiences of Anna, a British schoolteacher hired as part of the King's drive to modernize his country. The much beloved King Rama IX , passed away on 13 October 2016 and the Baht note has changed face from the previous King to the current King.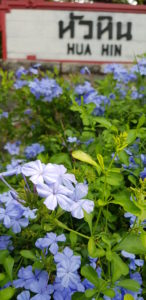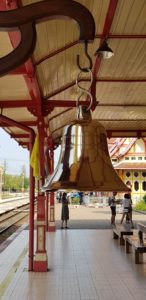 Hua Hin is truly Thailand's Royal Town and if you are too lazy to venture outside , just stay in the resort and re-energize yourself with a dose of walk on the beach, massage , sun tanning session , yoga and MAYTERLYNN. Get your necessary supply of Mayterlynn here